How to update your outdoor living space in Dartmouth NS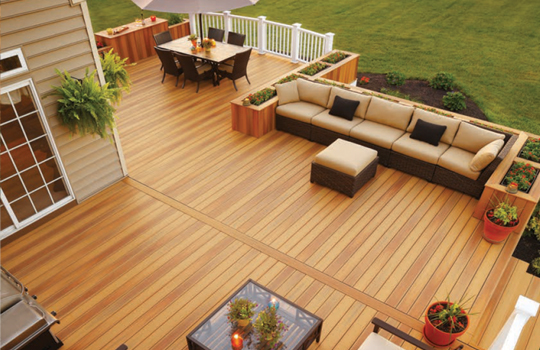 Outdoor living spaces are popular in Dartmouth NS, and they're easy to update.
Railing Systems
Railing systems are a great way to add a touch of elegance to your home. They can also be an important safety feature for you and your family.
Railing systems are usually installed on the exterior of the home. They can be made of wood or metal, and they offer a number of benefits to homeowners.
- Safety and Security
Railing systems provide safety, security and privacy for homeowners. They also help prevent slip and falls on stairs and balconies.
- Aesthetics
A railing system adds aesthetic appeal to your home. It provides an elegant look that is sure to make any homeowner proud.
- Affordability
Railing systems are affordable to install because they don't require any additional foundation work or plumbing installation that is required when you install a fence around your property.
Gate
A gate is a great way to add security to your outdoor living space. You can use it to block off areas of your yard or entryways into your home, such as the front door or garage. Gates are also great for keeping pets in or out of certain areas of the house, so they don't get into any trouble while you're away from home.
Decks are a great way to add value and functionality to your home. They can be simple or elaborate, depending on your needs. They can also offer a perfect outdoor space for entertaining. A deck is also a good option if you have limited outdoor space, as it can extend the size of your yard without taking up much room in the house itself.
Composite decking has become very popular and is a good alternative to wood. Composite decks are more durable than wood, because they don't splinter or rot, they're resistant to moisture and insects, stains don't penetrate them, and mold doesn't grow on them.
These days composite decks are available in a variety of colors so you can get just the right look for your home's exterior design..
Decks can be an excellent addition to any home
Decks are an excellent addition to any home. They can be used for relaxing, entertaining, exercising and gardening. Decks are also great places to play games with friends and family members.
Synthetic decking is a newer option that works well in wet areas. It's made of recycled plastic, so it's easy to clean and can be used in areas that are exposed to the sun. The surface of synthetic decking is water resistant and resistant to mold, mildew and insects making it ideal for areas that get lots of rain or snow.
If you're looking to upgrade your outdoor living space, then we have some great tips for you! We've covered everything from fencing to deck installation, so now it's time for some inspiration.